BUILDING ON ART THERAPY(B.O.A.T)
Vikram founded the organization B.O.A.T (Building on Art therapy) in 2013
BOAT focuses on Children & Adults at risk and commits to elevating their lives through art and emotional transformation.
In the nine years since its inception, BOAT has worked in conflict areas with Creative Arts Therapy in schools, with students and teachers in Kashmir, Manipur and Punjab. It has also left a mark internationally in Sri Lanka, Cambodia and Europe.
On a national level, BOAT has envisioned and crafted projects on lost childhood, supported by the Paul Hamlyn Foundation, working in cities like Gorakhpur, Kokrajhar, Jaipur and Puri.
Currently, we are working in South Kashmir in three schools using arts in the classroom, primarily focusing on trauma under the spectrum of Arts & Education.
BOAT also specializes in working with survivors of child sexual abuse.
Somatic experience and art-based therapy are used in releasing trauma from the body of a person in distress.
BOAT has trained numerous street workers on sexual abuse and oriented them on the effects of child sexual abuse.
The academy also individually works with adult survivors of sexual abuse.
To see the presentation on The Work of Expressive Arts in Areas of Conflict, Click here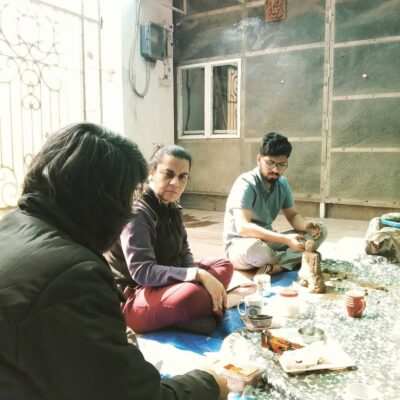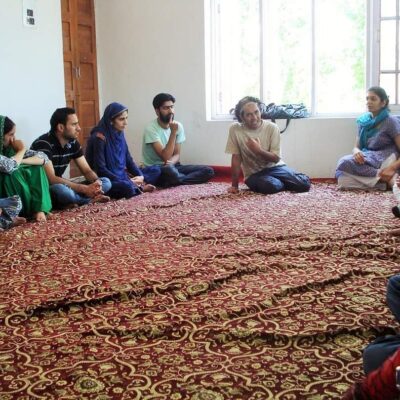 Current work 
Currently, BOAT is working with Dolphin School International, NIBS, and Life Foundation. All these three schools are in South and Central Kashmir, working with Arts & Education in classrooms with students and teachers. In addition to that, we work with Green Valley School and Help Foundation, an organization working with children, both in Srinagar.
BOAT has also been conducting Arts Based Therapy Courses in collaboration with Kathakar Trust (New Delhi, 2017) and Bodhita (Thane, 2018) and on its own in Charar-e-Sharief, Central Kashmir (2018).